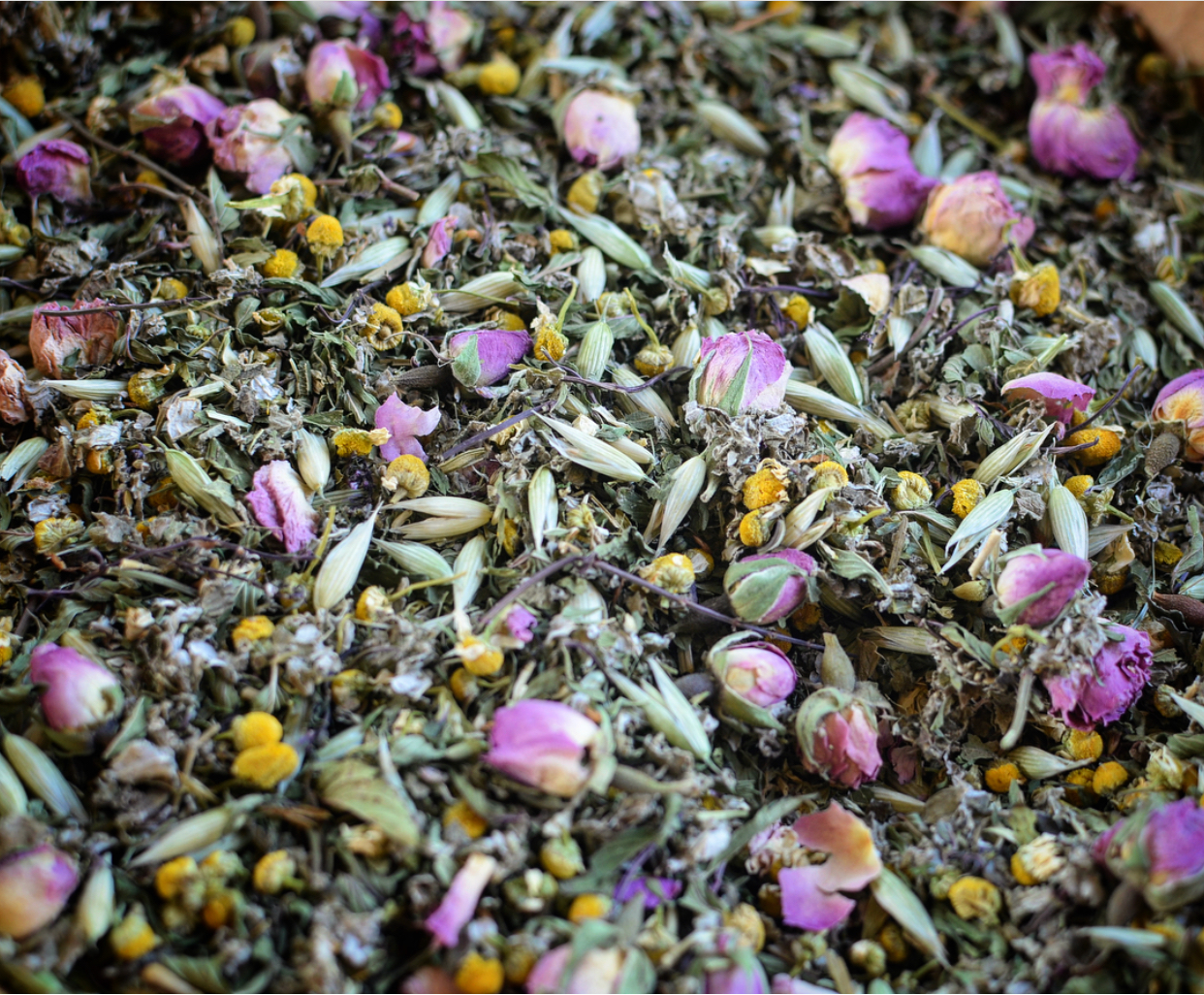 Mama To Be Tea
This deeply nourishing tea blend is full of herbs and flowers to lift the spirits and soothe the soul. Blended to provide deep nourishment for both mama and baby, it is full of essential vitamins such as vitamin A,C, D, K & B, phosphorus and potassium, and easily assimilated calcium and iron.
This blend helps to tone the uterus throughout pregnancy and postpartum as well as supply mama the minerals she needs for optimal milk production while at the same time deeply nourishing her nervous system and spirit.
When brewed in the Wise Woman Way, as mentioned below, this tea can serve as a daily plant based multivitamin - proving full spectrum support and nutrition throughout pregnancy and beyond!
Ingredients:
Alfalfa, Chamomile, Nettle, Oat Straw, Peppermint, Red Clover, Raspberry leaf, Rose petals. All ingredients are homegrown, wildcrafted or locally sourced from Oshala Farms.
Suggested Use: The Wise Women suggest you drink at least one 32oz. mason jar, steeped with ¼ jar full of herbs per day. Let the herbs steep covered for at least 20 minutes, and ideally for an hour. Can rebrew the herbs 2x per day if desired.
**This statement has not been evaluated by the Food and Drug Administration. This product is not intended to diagnose, treat, cure, or prevent any disease. Please consult a qualified practitioner prior to use, especially if pregnant, nursing or taking prescription drugs.
sale